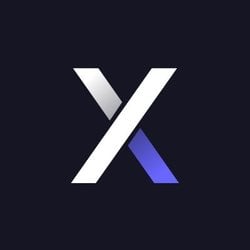 Cur - Max Supply
152.33M - 1B
Statistics
dYdX Price

$2.48

All-time high

$27.86

Days since ATH

537

Price change

-$0.192

(-7.2244%)

Date of ATH

Sep 30, 2021

% of ATH

9.00%
dYdX Review
dydx (code: DYDX)
Founded Date: Jul, 2017
Founders: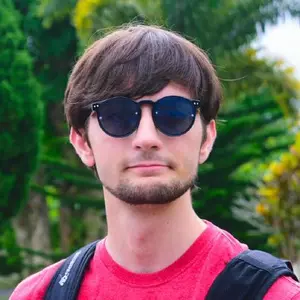 dydx(DYDX) - Coin Trading Data
| | |
| --- | --- |
| dYdX Price | $2.48 |
| Ticker | dydx |
| Market Capitalization | $376.74M |
| Value 24h low | $2.46 |
| Value 24h high | $2.76 |
| Trade Volume for 24h | $221.47M |
| Current Circulating Supply | 152.33M |
| Maximum Supply | 1B |
| Algorithm | |
| ICO Price and ICO ROI | — |
| Price Change 24h % | -7.2244% |
| dydx quote | $2.48 |
dydx(DYDX) ATH - All Time High Price
| | |
| --- | --- |
| dYdX ATH Price | $27.86 |
| Days Since ATH | 537 |
| ATH Date | Sep 30, 2021 |
| All Time High % | 9.00% |
Table of contents
dydx Profile
The dYdX DEX platform is a decentralized service designed to trade virtual assets. Service users can perform off-chain exchanges, trading with leverage and zero gas fees. They are offered an L2-level solution running on StarkWare, which is the world's fastest computing integrity validation technology.
The dYdX exchange began operations in 2017, and it raised a modest $2 million to launch. By 2022, its popularity had skyrocketed, making it the second-largest decentralized trading platform in terms of trading volume. In some periods, it surpassed in trading volumes such huge platform as Coinbase.
Previous versions of the dYdX exchange platform only allowed traders to use basic cryptocurrency margin trading with limited assets. Today, dYdX has improved its performance by deploying margin and open-ended payments for many cryptocurrencies. It has also added lending and borrowing services to fully decentralize the entire trading experience.
Introducing the dYdX
dYdX Features
The dYdX protocol is one of the pioneers in the Ethereum ecosystem that introduced decentralized margin trading tools, including cross-margin. Its ultimate objective is to bring trading tools that are commonly met in traditional markets, such as forex and stocks, to the blockchain world.
dYdx is a non-custodial exchange, which means that funds on its balance cannot be removed or lost when the service shuts down. The exchange itself does not store the funds: the cryptocurrency remains on smart contracts under the user's control.
The marketplace claims to be completely uncontrollable by regulators, who have started to put pressure on centralized services. This transparency is combined with the usability of centralized exchanges: its interface is understandable and well suited for fast trading.
The platform is not suitable for exchanging one cryptocurrency for another. The only available type of trading tools are perpetual cryptocurrency futures.
It is already clear that decentralized trading of perpetual contracts is the basis and the main direction of the dYdX protocol. The minimum transaction limit is only ten dollars, which is actually the lowest level among this kind of projects.
In addition, dYdX provides investors with several perspective DeFi strategies, including:
Full-collateralized low-cost loans, which allow token holders to collect interest.
Short deals, which can be used to make profits from decreasing prices; they are used both to hedge existing positions and for speculation.
In some ways, dYdX is essentially changing the way traders interact with DeFi applications and decentralized exchanges (DEXs) in general, as it provides them with the infrastructure necessary to perform functions and take advantage of benefits, that previously were only available on centralized exchanges (CEXes).
History of dYdX
The dYdX exchange was launched in late 2017 by Antonio Giuliano. The developers raised external funding to the amount of 22 million U.S. dollars. The company assembled an experienced team of consultants, developers and blockchain architects with experience at Google, Uber, Bloomberg and Coinbase. The main purpose of launching the token was to create a decentralized and DAO-driven margin trading protocol with an extended functionality.
dYdX Usage
Currently, dYdX is specializing in derivatives, supporting spot and margin trading. Clients make deposits in the order book so that they can execute off-chain. Each trade is subject to a commission fee.
The advantage of this system is that orders can be placed by signing a transaction, avoiding waiting for processing on the Ethereum network. There are twenty-seven supported cryptocurrencies, trading pairs are formed with the US dollar, but since fiat money is not supported, USDC Stablecoin is used instead of USD. Deposit and withdrawal of funds is performed only in USDC.
StarkWare
In order to significantly improve efficiency and scale trading on its platform, dYdX has partnered with StarkWare to develop its own Layer 2 protocol for perpetual cross-margin contracts, based on the StarkWare StarkEx scalability mechanism and dYdX perpetual smart contracts.
StarkWare technology boosts transaction settlement by leveraging the security of the underlying blockchain. StarkWare's dYdX integration combines proof of STARK data integrity with data availability. Transactions are calculated in a layer 2 system, with a zero-disclosure proof-of-concept method used for validation.
DYDX Token
DYDX is a token with the primary purpose of enabling decentralized management of the platform. The overall control of the protocol will help to improve it, as the users' opinions will be taken into consideration specifically. Holders will be able to vote on proposals to add new features, structuring a management model for this project.
| | | |
| --- | --- | --- |
| Category | % of Initial Token Distribution | Initial Tokens |
| Investors | 27.73% | 277,300,000.00 |
| Trading Rewards | 25.00% | 250,000,000.00 |
| Employees and Consultants | 15.27% | 152,700,000.00 |
| Airdrop | 7.50% | 75,000,000.00 |
| Liquidity Provider Rewards | 7.50% | 75,000,000.00 |
| Future Employees & Consultants | 7.00% | 70,000,000.00 |
| Treasury | 5.00% | 50,000,000.00 |
| Liquidity Staking Pool | 2.50% | 25,000,000.00 |
| Safety Staking Pool | 2.50% | 25,000,000.00 |
According to Antonio Giuliano, founder of dYdX, the main reason for launching the token was to create a decentralized and DAO-managed margin trading protocol with an extended range of features.
Advantages and disadvantages of the dYdX exchange
For several years dYdX platform has been appreciated by many users, and not without reason, because it has a whole set of advantages, although it has its disadvantages.
| Advantages | Disadvantages |
| --- | --- |
| Decentralization | Territorial restrictions |
| Good promotions and incentives | Many functions of other exchanges are not available |
| Low commissions | Doesn't support fiat money |
| User community management | No customer support |
| Non-custodiality | No possibility to buy and store cryptocurrency |
| No personal information or verification required | |
| User-friendly intuitive interface | |
Conclusion
dYdX distinguishes itself from other protocols in this area because it offers a more extensive selection of financial instruments which is something that is usually missing from DEX. It offers margin trading and open-ended swaps as well as credit/debit. dYdX offers users a bridge between DEX and CEX, suitable for professionals and beginners at the same time.
dYdX combines the security and transparency of a decentralized exchange with speed and ease of use. Traders can make trades without paying for gas, with lower trading fees and transaction volumes.
Q&A For dYdX Cryptocurrency
How much is a one dYdX worth now?
1 dYdX worth $2.48 now.
What is the price of dydx?
The price of dydx is $2.48.
What is the dYdX max supply?
The max supply of dYdX is 1B.
What is the dYdX stock symbol or ticker?
The stock symbol or ticker of dYdX is dydx.
How many dydx coins are there in circulation?
There are 152.33M coins in circulation of dydx.
What is the exchange rate of dYdX(dydx)?
The exchange rate of dYdX is $2.48.
What was dYdX's trading volume in 24 hours?
dYdX's 24-hour trading volume is $221.47M.
What was the highest price paid for dYdX?
dYdX reached a record high of $27.86 on Sep 30, 2021
dYdX Exchange Rates on Trading Markets