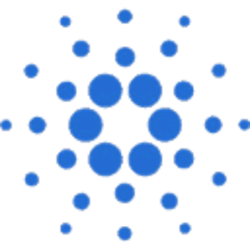 Cur - Max Supply
35.05B - 45B
Statistics
Cardano Price

$0.2449

All-time high

$3.09

Days since ATH

752

Price change

$0

(-0.2135%)

Date of ATH

Sep 2, 2021

% of ATH

7.93%
Cardano Review
Cardano (code: ADA, symbol: ₳)
Founded Date: 27 September, 2017
Founders: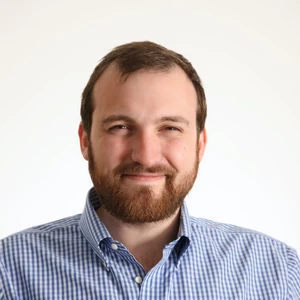 Cardano(ADA) - Coin Trading Data
| | |
| --- | --- |
| Cardano Price | $0.2449 |
| Ticker | ADA |
| Market Capitalization | $8.58B |
| Value 24h low | $0.2445 |
| Value 24h high | $0.2466 |
| Trade Volume for 24h | $62.84M |
| Current Circulating Supply | 35.05B |
| Maximum Supply | 45B |
| Algorithm | |
| ICO Price and ICO ROI | 0.0024 USD 102.04x |
| Price Change 24h % | -0.2135% |
| ADA quote | $0.2449 |
Cardano(ADA) ATH - All Time High Price
| | |
| --- | --- |
| Cardano ATH Price | $3.09 |
| Days Since ATH | 752 |
| ATH Date | Sep 2, 2021 |
| All Time High % | 7.93% |
Table of contents
Cardano Profile
Cardano is name of a public research-based and general-purpose blockchain. This blockchain is developed by a team of specialists, which has software engineers, mathematicians, scientists and commercial experts. It is a technology designed to create a new decentralized economy and to democratize finance in developing regions. This blockchain enables the development and performance of decentralized applications or contracts in a safe, inexpensive and scalable way.
What is Cardano?
Cardano Token (ADA)
ADA is the name of the Cardano blockchain token. The ADA token is used both as Cardano's own currency and as payment for transaction processing fees, similar to the way ether is used in the Ethereum network. ADA holders can also stake their tokens to earn additional ADA. The network token was named ADA in honor of the poet George Byron's daughter, Ada Lovelace.
Cardano History
Cardano was launched by a group of businessmen and investors in 2015 under the leadership of one of the first Ethereum developers. His name is Charles Hoskinson, and he is the one who, along with Vitalik Buterin, worked on Ethereum, yet left the project before its official launch.
Together with Jeremy Wood, another Ethereum team member, he founded IOHK, which has the goal to launch a decentralized network with smart contracts, sidechain, dApps, and its own utility token. The project was named Cardano in honor of the famous mathematician and engineer Gerolamo Cardano.
Specific Features of Cardano
Cardano has one of the most original and decentralized staking models, which is focused on the cooperation of regular users. Because of this, it is profitable to earn from ADA staking even with a small number of tokens in the wallet, which makes this cryptocurrency very attractive both for the blockchain community and for investors.
Cardano code is publicly available and can be inspected by anyone for errors and vulnerabilities. The main programming language, Haskell, is used by companies such as Bank of America and AT&T in the creation of corporate applications. IOHK regularly releases scientific articles describing the Cardano platform and the platform's technologies.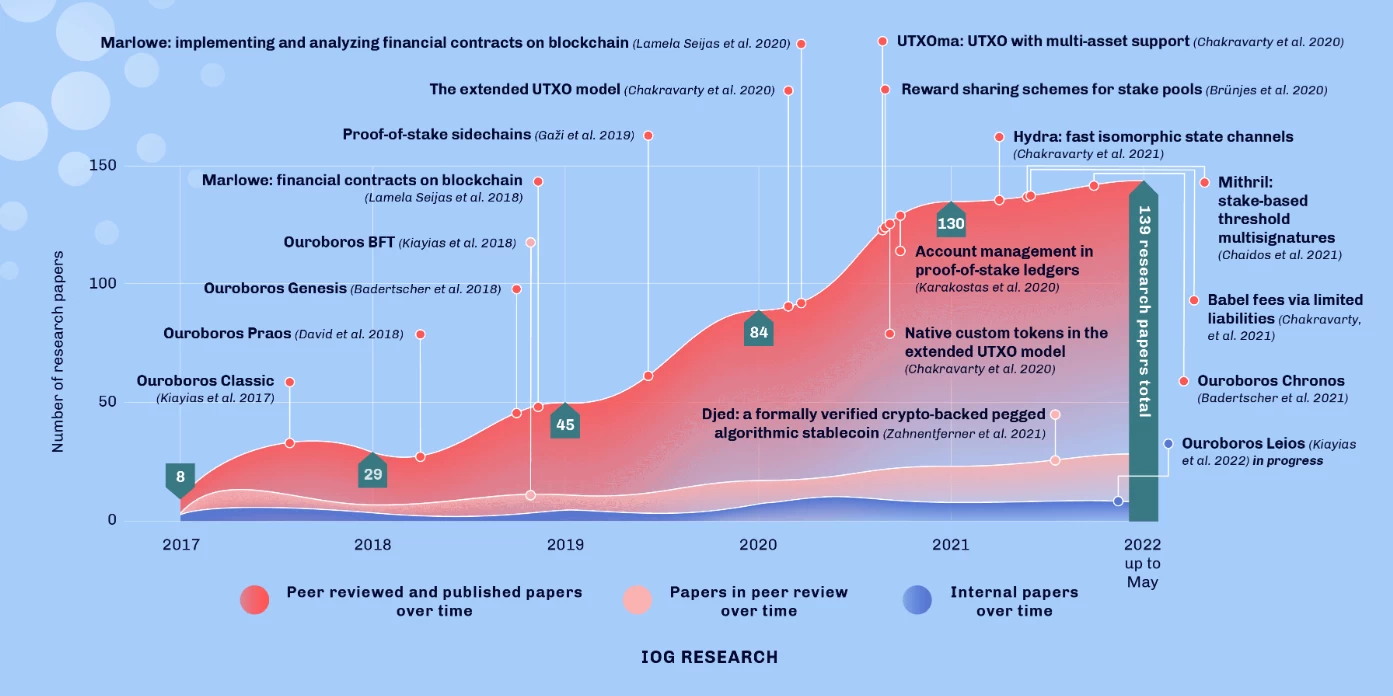 Cardano is a collaborative project with three development teams, each having a specific role in a single system.
Cardano IOHK is the intellectual core of the project. It is a high-end blockchain engineering company that is responsible for the Cardano blockchain development.
Emurgo is the company that is responsible for the development of commercial applications being created in the Cardano ecosystem.
The Cardano Foundation is a supervisory and educational organization based in Switzerland. The foundation supports, educates and expands Cardano's blockchain community by standardizing, protecting and popularizing its applications.
In addition, one of the biggest advantages of Cardano is that it is an eco-friendly cryptocurrency. The subject of the energy intensity of cryptocurrencies is regularly discussed, and the negative impact of blockchain on the environment has a significant impact on the popularity of specific coins and solutions. Cardano has a very strong position here:
| | | |
| --- | --- | --- |
| Bitcoin consumes 130,000 gigawatt hours every year | Ethereum spends 50,000 gigawatt hours per year | Cardano is spending 6 gigawatt hours every year |
| This is equivalent to the energy consumption of a country with 50 million citizens | This is equivalent to the energy consumption of a country with 20 million citizens | This is equivalent to the energy consumption of a village with 2,500 people |
Using Cardano Blockchain
Developers claim that the platform is aimed at extensive use in poor regions for which other blockchain projects are not well suited. For example, Cardano is collaborating with the Ethiopian Ministry of Education: the platform will store the data of 5 million students, thus protecting them from unauthorized access.
It can also be applied to other industries;
In the financial sector, to clarify a person's identity and creditworthiness;
In healthcare, to verify the authenticity of pharmaceuticals and to prevent counterfeiting;
In business to control the delivery chain;
In token production, including non-payment tokens (NFTs). The emerging NFT industry is now being used in digital art, collectibles, games, and more.
Cardano Storage
For storing ADA, you will find the official Daedalus Wallet, which can be downloaded from the website daedaluswallet.io. This wallet not only allows you to store coins, but also to do many other useful things. For example, you can use it to track transactions, encrypt private keys, or receive paper certificates.
Cardano Mining
ADA cryptocurrency mining does not require any special equipment. You need to have a positive balance of ADA coins in your cryptocurrency wallet for mining. This process of mining coins is called staking. Its operation is based on the PoS (proof-of-stake) consensus algorithm, which is considered a more environmentally friendly option than PoW (proof-of-work). In the Cardano project, the PoS consensus algorithm is called Ouroboros, and it is the first of its kind.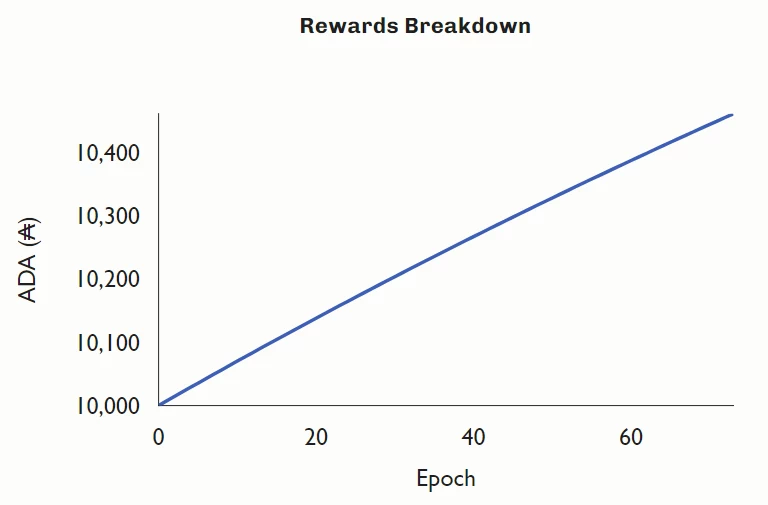 Rewards for a block are randomly assigned. It is handled by random wallets on the blockchain. Once you buy the currency, you need to transfer it to the official Daedalus wallet and wait for the profit. The more coins you have on your account, the higher is the chance of receiving profit.
Advantages of Cardano Project
Independence. The developers have made the system as less dependent as possible on various external factors, people and organizations. The platform itself is controlled by voting. If a certain percentage of voters approve of the innovations, they will apply to all users of the system.
Security. The source code of Cardano is coded in Haskell, which is considered the most secure programming language that reduces the risk of critical errors and DdoS-attacks. Thanks to the chosen language, the chance of system errors and hacker attacks is minimized.
Secure ecosystem. Cardano uses an innovative Proof of Stake algorithm called Ouroboros, which is the first really user-proof algorithm that has been confirmed by scientific research.
Compatibility. Cardano enables interaction with Ethereum, Bitcoin and Swift platforms.
New engineering technology. ADA blockchain is built in two layers, which increased system security and accelerated its operation, making it possible to perform hundreds of thousands of transactions in one second.
Legitimate support. Unlike many cryptocurrencies, the Cardano team has very well established relationships with governments and regulators, especially in Japan, which have until recently denied the idea of cryptocurrencies in the first place;
The official wallet Daedalus. It has a mechanism called Staking, which allows you to earn money by storing ADA.
Q&A For Cardano Cryptocurrency
How much is a one Cardano worth now?
1 Cardano worth $0.2449 now.
What is the price of ADA?
The price of ADA is $0.2449.
What is the Cardano max supply?
The max supply of Cardano is 45B.
What is the Cardano stock symbol or ticker?
The stock symbol or ticker of Cardano is ADA.
How many ADA coins are there in circulation?
There are 35.05B coins in circulation of ADA.
What is the exchange rate of Cardano(ADA)?
The exchange rate of Cardano is $0.2449.
What was Cardano's trading volume in 24 hours?
Cardano's 24-hour trading volume is $62.84M.
What was the highest price paid for Cardano?
Cardano reached a record high of $3.09 on Sep 2, 2021
Cardano Exchange Rates on Trading Markets