TOKEN2049 is bringing together leading executives, founders and thought leaders to spotlight the latest evolution of cryptocurrency and blockchain technology. Experts from all over the globe converge to share their views on the market while attendees learn from the industry's top pioneers and innovators. TOKEN2049 is uniting entrepreneurs, investors, developers, industry enthusiasts and global media – and creates unparalleled networking potential. This is the community that will define what's next in the space.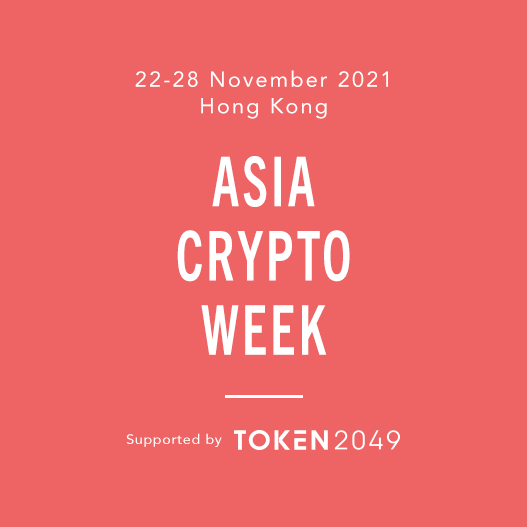 Asia Crypto Week is a week of various independently organised educational and developer-focused events that aim to nurture mass adoption by providing first-hand information about the industry. Blockchain enthusiasts and industry veterans will come to Hong Kong to share their knowledge and stories during Asia Crypto Week, providing exceptional insights into the ever-larger growing ecosystem.

The digital banking landscape in the region is expected to transform West Africa into a fintech hub. Governments have initiated cashless policies, which promote innovation in payments and banking systems, drive change in consumer patterns, provide a boost to mobile and internet adoption, and increase e-commerce and smartphone penetration. This represents a host of opportunities for banks and financial institutions to utilize technology to champion innovations in areas such as customer experience, cybersecurity, and seamless digital channels.

The regions Central Banks are implementing policies to meet the requirements of the next generation banking customer by examining the challenges and successes of countries that have improved financial inclusion. In turn, the sector must efficiently incorporate disruptive mobile money platforms, automated banking systems, tailored credit facilities and crypto-currencies for this dynamic market. In light of this, Finnovex will address the entire value chain of the region's banking and financial sector to best achieve financial inclusion and sustainable growth.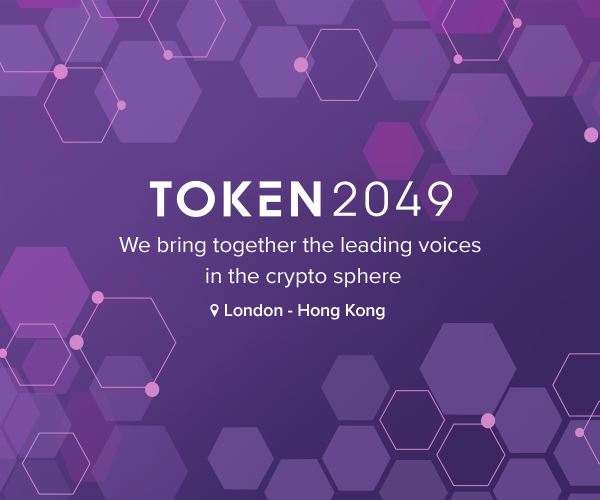 TOKEN2049 assembles leading founders and executives to highlight the latest evolution of cryptocurrency and blockchain technology. Experts from all over the globe converge to share their views on the market while attendees learn from the industry's top pioneers and innovators. Meet crypto's early founders and believers, as well as the leading voices of today, in one of two global market epicenters: London and Hong Kong. TOKEN2049 is uniting entrepreneurs, investors, developers, industry enthusiasts and global media – and creates unparalleled networking potential. This is the community that will define what's next in the space.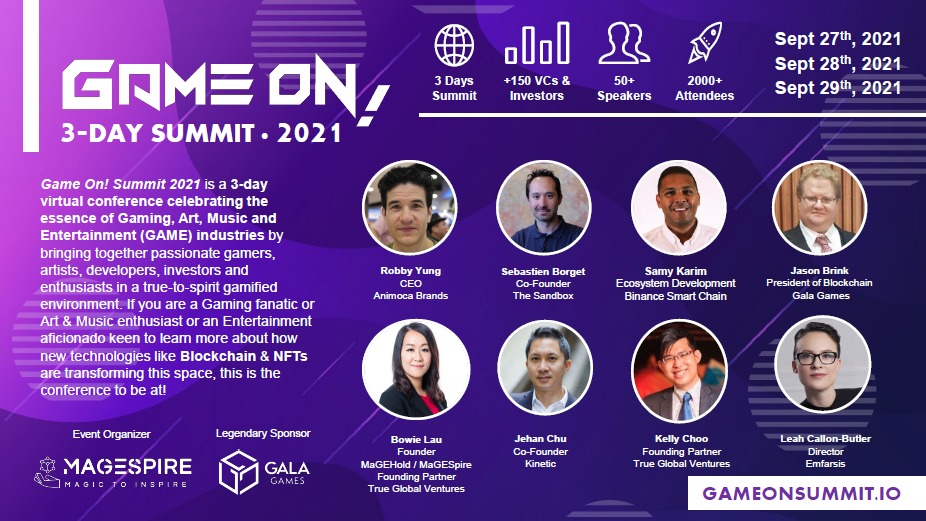 Game On! Summit 2021 is a 3-day virtual conference celebrating the essence of Gaming, Art, Music and Entertainment (GAME) industries by bringing together passionate gamers, artists, developers, investors and enthusiasts in a true-to-spirit gamified environment. If you are a Gaming fanatic or Art & Music enthusiast or an Entertainment aficionado keen to learn more about how new technologies like Blockchain & NFTs are transforming this space, this is the conference to be at!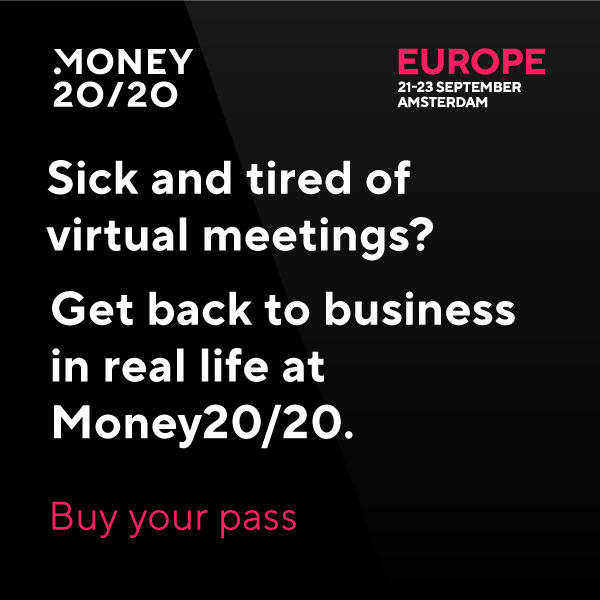 Radical change requires a radical catalyst. Fintech has a big journey to go on, and Money20/20 Europe is here to help you take the first big leap into the unknown.
This is the only place where the whole community, from payments to banking to retail to regulation and beyond, comes together to make the decisions that shape the future.
This September, get ready for a reimagined Money20/20 Europe experience that puts you in the driving seat. The conversations that take place here will decide our collective trajectory.
We have a discount code for users to save €200 off their passes – MPCIO200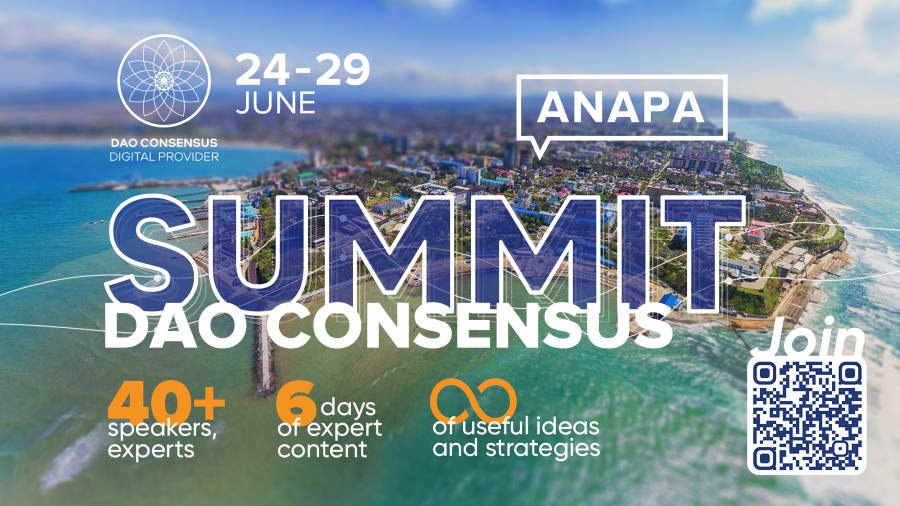 The DAO CONSENSUS SUMMIT will bring together the leaders of the digital economy this summer in Anapa! Get ready for 6 days of exclusive content from the most influential speakers!
On June 24-29th, Anapa will host the DAO Consensus Summit – the most long-desired event of the summer in the sphere of digital finances with the internationally acknowledged market experts, as well as coaches, trainers, investors and entrepreneurs.
DAO Consensus Summit is a powerful pump-up, a cool show, a total boost, with panel discussions, workshops, round tables, networking, a fantastic cultural programme and a tour along the Black Sea coast.
This is a brilliant opportunity for both beginners and experienced investors and entrepreneurs to get the latest up-to-dates about the decentralized economy, new sources of income, actual trends and the best DeFi projects.
The Summit focuses on the following topics:
DeFi Market. What is DeFi? DeFi tools. Opportunities of the market of decentralized finances
Digital Market Ecosystem. The model of the ecosystem. What does the ecosystem consist of? Instruments and opportunities of the digital ecosystem.
Successful projects. Successful cases analysis.
Business coaches:
Natalia Grace – a business coach, psychologist, consultant, author of memory and speech development techniques, self-esteem specialist, author of 15 books.
Alexander Blagov – the top expert on extreme practices in the Russian Federation, the creator and head coach of the project "Life without Fear", the record holder of the Russian Book of Records on Extreme Practices
(2013, 2019), a successful real estate entrepreneur, a participant of the project "Russian Ninja", a master of martial arts, the coach of the international project "Sparta".
Sergey Inyashev – a specialist in Crisis Management, a teacher, a practical psychologist, an expert coach at the Department of "Psychology and Human Abilities Development", Goethe University of Berlin.
Speakers:
Ilya Churakov – the DAO Consensus founder
Vyacheslav Nazarov – a DAO Consensus co-founder
Renat Mansurov – a member of the Board of Directors in DAO Consensus
Raphael Salakhov – a DAO Consensus co-founder
Sergey Savich – a business coach, a coach for millionaires, a member of the Board of Directors in DAO Consensus
Viktor Zhukov – CCO at DAO Consensus
Ivan Matorin – the President of DAO Consensus Clubs
Summit moderator: Ivan Matorin
The Summit Programme briefly:
June 24: Pre Party & Networking
June 25: Closed event for DAO Consensus partners & Networking
June 26: Open International Summit Day online & offline with simultaneous translation. Motivational pump-up and training from a leading business coach
June 27: Offsite event for DAO Consensus partners
June 28: Closed event for DAO Consensus leaders. Yachting & Afterparty
June 29: Departure day
In addition to a powerful business pumping, the summit organizers have prepared an incredible entertainment and motivational programme for you! There will be:
Walking on coals to the drum show, which strengthens the will, psychological endurance, self-confidence. For many, this is a powerful psychophysical push, a step to new achievements and changes in life.
Walking on broken glass, activating reflex points, helping to remove muscle clamps, eliminate psychological and emotional blocks. It is also accompanied by a powerful release of energy.
Fire show – a dance and tricks with fire
Concert and entertainment program, with the participation of Renat Mansurov, musicians, DJ, PJ!
Closed program for TOP partners.
Address of the Summit:
Anapa, Pionersky Prospekt, 253-1
Great Eight Ultra All Inclusive & SPA 5*
The summit is organized by the Dao Consensus company, a global business community, where each member has a share in the profits of the entire network. DAO is based on smart contracts, where every transaction is transparent, and each member of the community can influence the decisions by voting.
Summit Partners.
Special partners:
Crypterium, DIGITAL WEEK ONLINE
Community Partners:
Gooooup, Platinum Software Development, MIG.Business, community, Akintsev & Partners, Crypton (& Studio), NeoMaxs, NEIRONIX.
Key partners:
Russell Bedford IAS, CONSBIT
Media partners:
COINSTELEGRAM, be[in]crypro, bits.media, NEWCONOMY, kingdom of kaprika, BitNovosti, BITCOURIER, Altcoinlog, BEST INVEST BLOGS, CryptoNewsZ, PROSTOCOIN, PRnews.io, freedman club, COINDATAFLOW.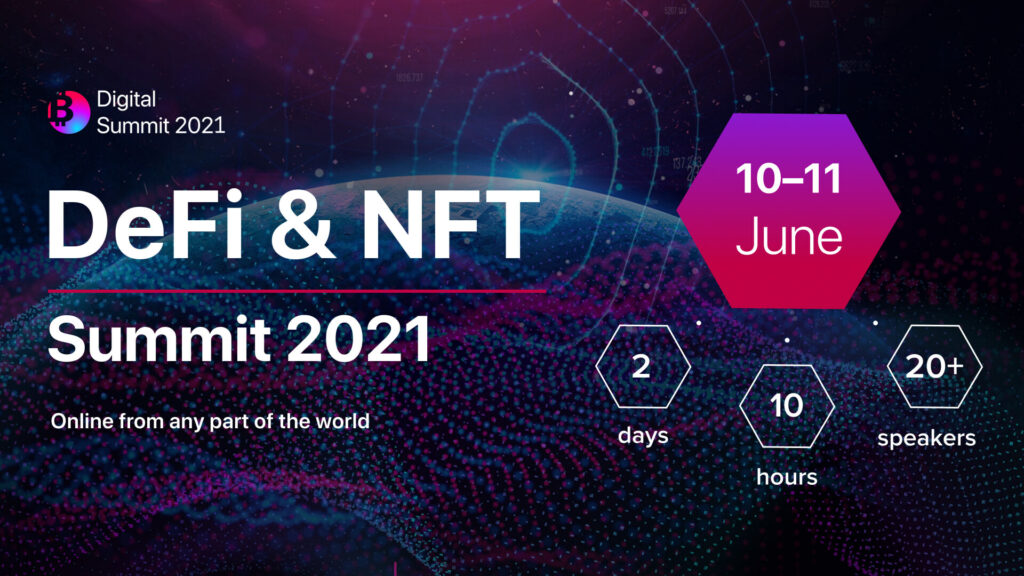 DeFi & NFT Summit is a 2-days online business event dedicated to understanding decentralized finance, NFT market and investment opportunities to take place on June, 10-11. The Summit will bring together 16+ TOP investors, regulators, solution providers and subject matter experts to discuss & debate opportunities and challenges in DeFi & NFT.
The Summit is an amazing space for sharing the diversity of expertise, the best practices and challenges that DeFi & NFT market encounters. The DeFi entrepreneurs, liquidity providers, academics, projects, investors, economists, regulators and others who are looking to learn, invest and network in the decentralized finance industry are expected to be especially interested in the high-quality event.
2 days
10 hours
16+ speakers
8 topics
The Summit topics will cover the following eight areas:
Venture investments
DeFi Exchanges
DeFi Projects 2021
Legasy & Regulation
DeFi Financial Inclusion
NFT Market
DeFi and Blockchain Games
Global Tokenization
We guarantee that you will learn a lot about the DeFi & NFT space and also meet people who will be useful as experts and potential partners in the future. We are proud to provide the attendees with a maximum value.
The conference will be held in the English language. Speakers will be accompanied by a translation into the Spanish, Russian, Chinese and Japanese languages.
Among the speakers are:
Joel Dietz, Serial Entrepreneur, Intellectual Historian and Cyberfuturist, Founder and President of Swarm, helped found several key initiatives in the cryptocurrency space, including Ethereum and MetaMask
Tejas Chopra, Senior Software Engineer, Netflix
Felix Mago, Dash NEXT Co-Founder, Business focused expert in Blockchain and DeFi
Stani Kulechov, Founder and CEO of AAVE
Ajit Tripathi, CFA, Head of Institutional Business at AAVE
and more.
Organizer of the Summit is Sergey Petryk –
Crypto Investor, Entrepreneur, Blogger
Co-founder of UMC (messenger advertising exchange)
Co-founder of the first Crypto Community CryptoTime which involves 30,000 people
Co-founder of IT – Ridex Studio
The general sponsor of the event is Daisy Global – Decentralised AI System.
Summit partners: DAO Consensus Business Network, Gooup, BitCloutStars, Netconomy, BeInCrypto, BlockTides, Cryptopolitan, Private Banking, Securities.io, World Conference Alerts, LDJ Capital, Cryptoplaza
The exclusive part of the summit are gifts provided by the summit sponsors. Compete in competencies, participate in the giveaway, ask the best questions, show your skills and knowledge in the decentralized finance and win the prizes!
Participate online from any part of the world!

Software Development Conference Created for Developers, by Developers.
DevDays Europe – software development conference bringing together internationally recognized speakers and developers to encourage excellence and innovation, cover the emerging technologies and best practices in the software development community.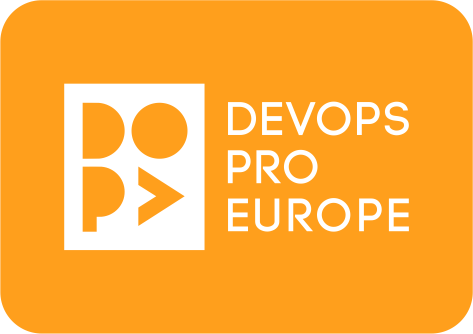 Annual DevOps Pro Europe conference covers the core principles and concepts of the DevOps methodology and demonstrates how to use the most common DevOps patterns to develop, deploy and maintain applications on-premises and in the cloud. DevOps Pro Europe conference puts the spotlight on entire software delivery pipeline and the domains of DevOps approach, DevOps World Experience, DevOps Tools and DevOps Technologies.