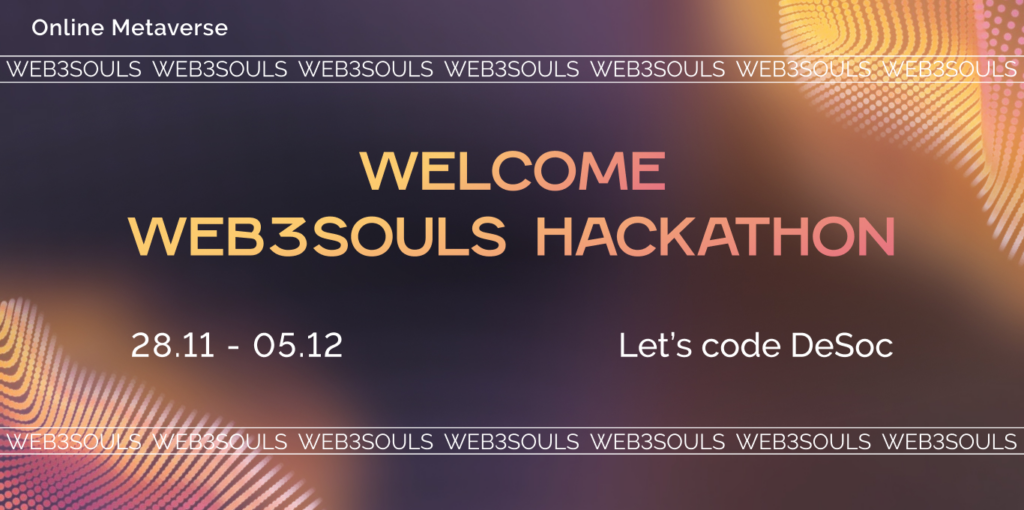 Members of the Web3Souls community are convinced of this and ready to prove it at the upcoming Global DeSoc hackathon!
The Web3Souls team organizes an online hackathon in the Metaverse for everyone.
It's a perfect way to get information:
— about WEB 3.0
— about the Decentralized Society concept (DeSoc)
— about Souls and Soulbound tokens
Prizes:
a. 10,000 USDT or equivalent
b. Custom designed NFTs for the teams that took 1st-3rd places
c. Teams finishing 4th and above will receive NFTs for participating in the hackathon
The most advanced projects, companies, investors and experts will be gathered in one place. It's a unique opportunity to gain new knowledge, skills and useful contacts in the world of Web3.0.
Join the hackathon as a developer or as a guest. We are glad to everyone!