This review assists you in choosing the most convenient Bitcoin wallet. Our entry has collected the best various crypto wallets for beginners and advanced users. Also, the reader will learn how the different types of wallets and security of your coins work.
What is a cryptocurrency wallet?
Wallets for Bitcoin are digital systems for storing tokens — individual software stores chains of transfers. A device or program can have open or closed code. If the user compares both alternatives, then the safer option is to store your crypto is an open source.
Holders of the easy private wallet can buy Bitcoin worldwide and send cryptocurrencies to other users. In your account, you can check the balance of currencies.
It is not necessary to use them for Bitcoin storage only. Your cryptocurrency may be an altcoin, including popular Litecoin. For these purposes, create a multi-wallet.
How do crypto wallets work?
The system stores the user's private keys. At any time, you can buy or sell currency, control the balance. All operations are written to the blockchain algorithm, so it is impossible to fake data.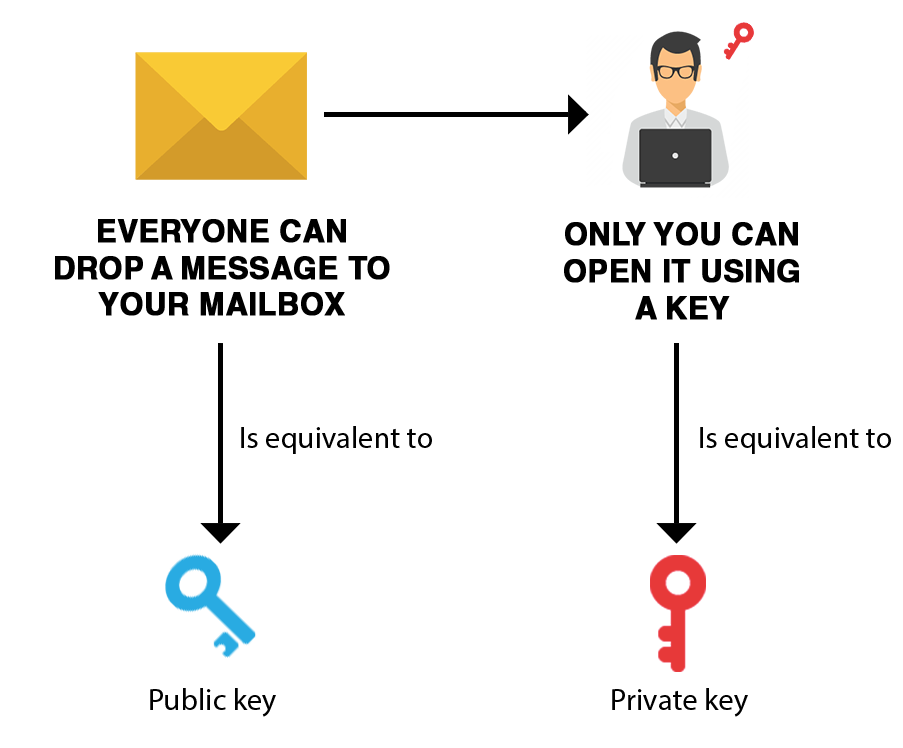 Private key is a sequence of numbers and letters and is part of any cryptocurrency. When working with a digital wallet, its owner receives a public address and a private key for token transactions.
BITCOIN PRIVATE KEY EXAMPLE:

5KVRXY3ZMQX8MWPXHLRZUVGKBMYLTIEGRUHJZMBTGPEJDBQBFC7
Available funds are located at the public address, but they cannot be used without a unique private key. The public address is created from the private key using a mathematical algorithm.
BITCOIN PUBLIC KEY EXAMPLE:

1CuzgGMPNLuCd3AWpG53H2qnFaDANq1z5X
When making a transaction, entering the private key is the equivalent of a digital signature or password. It is not possible to cancel a transaction. If the private key is lost, then access to the coins will also be lost forever.
Initially, buying your Bitcoin, you can pay cash.
Finding the appropriate space for your crypto needs is one of the most important things to consider. There are thousands of exchanges where you can buy Bitcoin in 2021 and numerous wallets to keep it. Make sure to check the features valuable mostly to you.
Types of cryptocurrency wallets
Before choosing the best wallet, you need to study their types. Wallets differ in the storage methods of your funds. There are several main categories of Bitcoins wallets:
Special hardware device looks like a flash-card or credit card. Some of them connect to the computer via USB. This type of wallet is considered the safest. Appliances are usually compatible with different interfaces, and in 80% of cases support many currencies.
Wallet software is a computer program with the functions of input, output, and exchange of coins. They are divided into three kinds:

Stationary wallets (they are installed on a PC, if there are no viruses, then this is one of the most secure wallets).
Online wallets (they are particular services that may be hacked). Mobile wallets (this is not the most power options, but they can be used not only on the market for a Bitcoin but in a regular store).
Apps do not require complicated settings. It is enough to download them to your phone. At the same time, BTC or altcoins are offline, so they cannot be stolen without knowing the parole.

The most trustable wallets are offline wallets, which is a paper card with your private keys. In comparison with other options, this one is the most comfortable wallet. It does not require any setup. To exchange or spend currency, you need to transfer it again to a hardware wallet or online wallet. You don't need some special operations, by hand enter the key on the wallet address or scan it.

Hot wallets
According to reviews, most often users choose a hot wallet. It could be a mobile wallet or desktop wallet, or 3rd party service. A common condition for them is the need to connect to the Internet. These programs provide access to your money through any operating system, such as windows and Linux or iOS and Android.
Cold wallets
Cold storage wallet is the most secure wallet. Such devices work autonomously and tare not connected to the Internet, so they cannot be hacked remotely. It is permissible to store any number of coins on cold wallets, but they cannot be exchanged. The currency must be transferred to the hot store to complete the transaction. Wallets stores offer equipment of various brands with varying degrees of reliability and price.
Hosted wallets – Custodial Wallets
It is the easiest but dangerous way to store cryptocurrency. The client trusts his money to a third party but does not receive any insurance, as if it were a bank. The server can be hacked remotely or by the organizers themselves. Wallet secure providing by private keys. If such a key is known not only to the owner of the funds but also to a third party, then there are already two owners.
Decentralized wallets – Non-Custodial Wallets
This option does not mean that the wallet or app can not be hacked. But the private key is stored only with the account holder, so all responsibility for the money (not to forget and not lose the password) lies with him.
14 Reliable Bitcoin Wallets
Wallet stores offer different models of devices and programs. Easy wallets have less functionality and are less secure. Other models require installation and update according to instructions. All the wallets listed below can be used on the Stellar Lumen platform. It records all transactions applying the blockchain and is used for international remunerations.
Hardware Bitcoin Wallets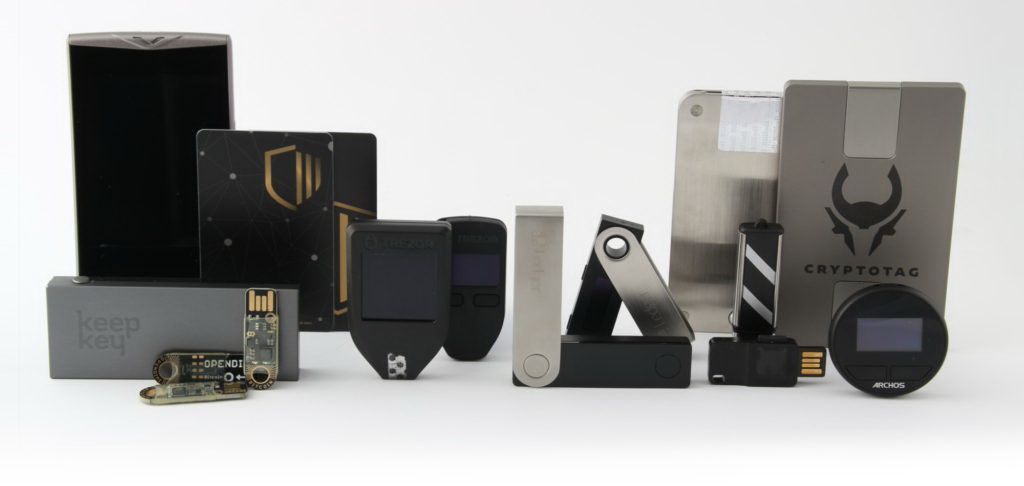 Such devices safely store electronic currency. To conduct operations, you must connect them to a computer and use a particular program or online service. Below are the most straightforward and most reliable options for customer reviews.
Ariston timepieces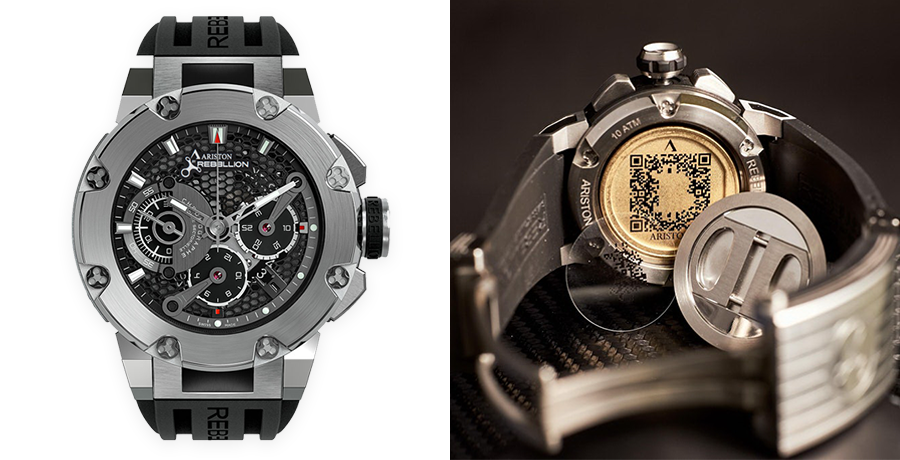 Premium watches can now only store Bitcoins. The mechanism contains the owner's secret key. The watch connects to Android and iPhone.
Ledger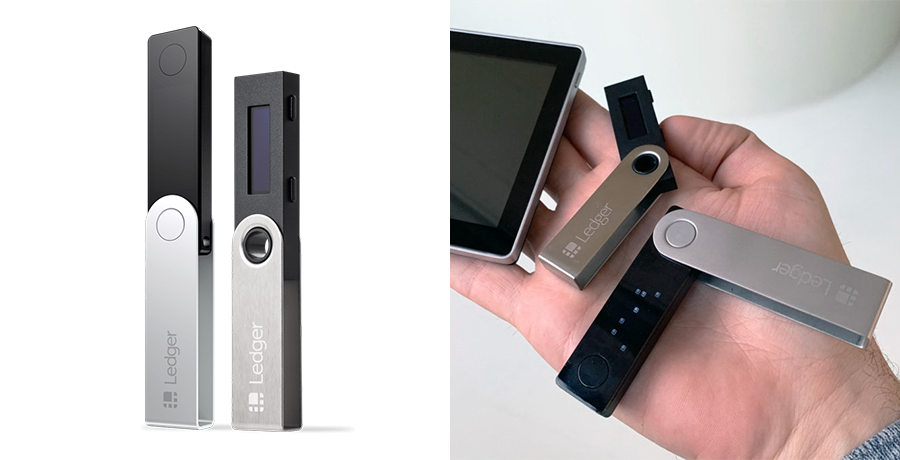 Ledger Nano S is a miniature flash drive that has its BOLOS operating system. A metal cover protects the screen. The advantages of the appliance are the presence of two-factor authorization, LED display, and tolerance with all operating systems, support for several currencies, including ether. The disadvantages are that login, requires the Internet and Google Chrome browser. There is also no transaction marking.
Trezor One & Trezor Model T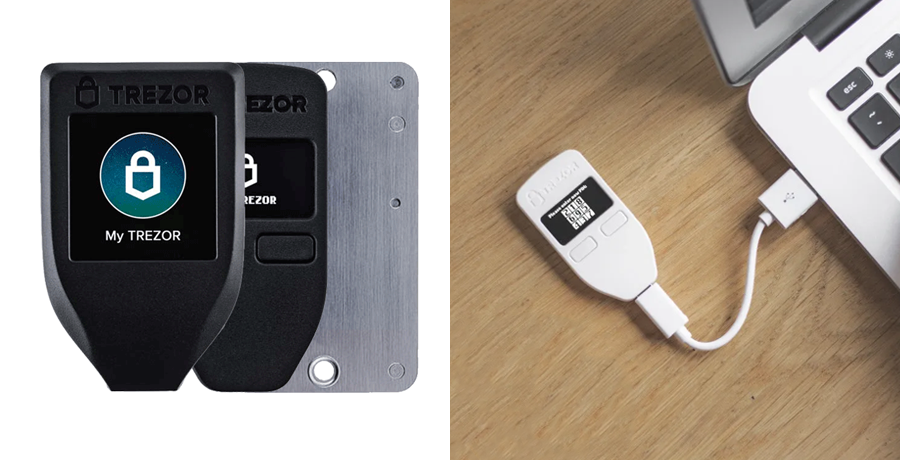 The Trezor brand has released two popular Blockchain wallets. Option One has an LED display and PIN for access and two-factor authorization of transaction confirmation. The flash-card connects to the PC via USB and can handle 500 kinds of coins.
Model T is more advanced. The display has a touch-screen function, and the number of supported currencies even more. You have added a new security level. When integrated via USB, you must enter the PIN. There is a backup assignment.
Keepkey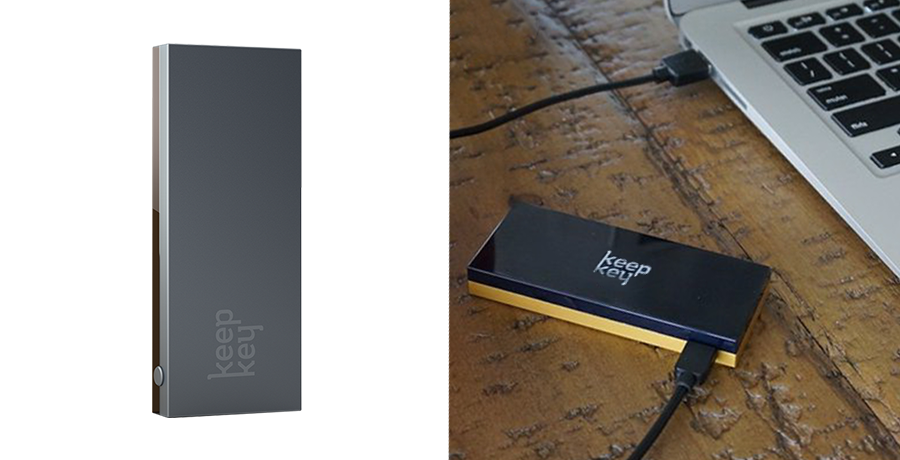 KeepKey hardware wallet does not have an operating system, so it cannot be cracked using virus programs. The device also connects to a PC via USB but has only 35 cryptocurrencies available.
Coolwallet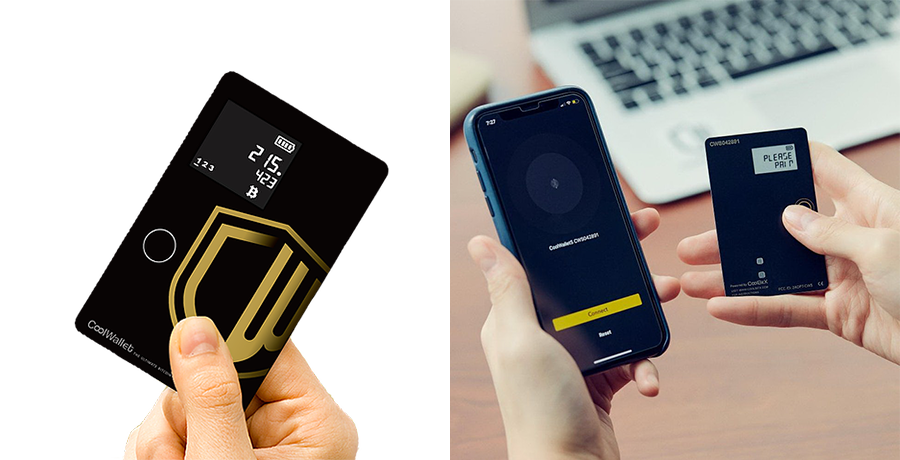 CoolWallet generates and stores electronic keys. In this case, the device looks like a waterproof plastic card with a flat button. Connecting to a computer is via Bluetooth or NFC. The battery lasts for two years. Mycelium wallet is similar in principle.
Mobile Bitcoin Wallets

To make the mobile types of wallets more trustable, you need to enable the two-factor authorization feature. Otherwise, if the smartphone is lost, the new owner can remove the coins.
Ledger Nano X

Wallet Nano X works through the application Ledger Live. The private key is not stored in the program, but on the device, so the wallet is relatively stable.
Edge review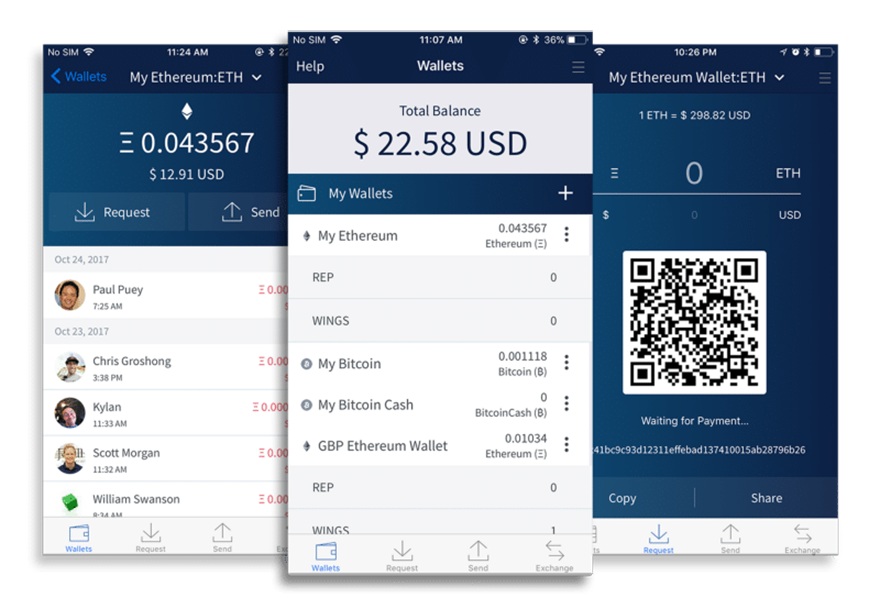 It is a perfect multicurrency wallet for beginners. It has lists of sellers, discounts and gift certificates. The application is continuously being improved thanks to open-source code.
Coinomi Review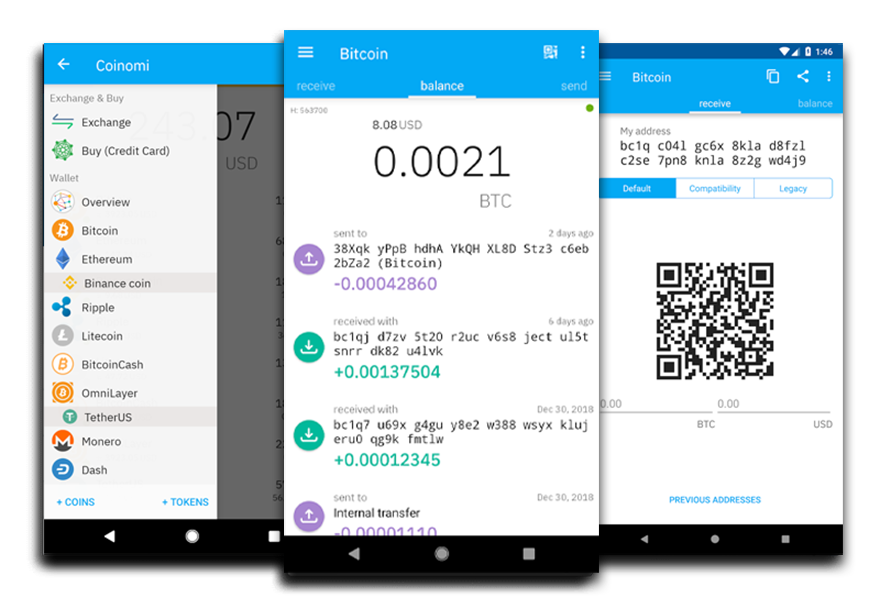 Coinomi maintains the anonymity of users when making transactions. Coin exchange can be quickly made in the application interface.
BRD Review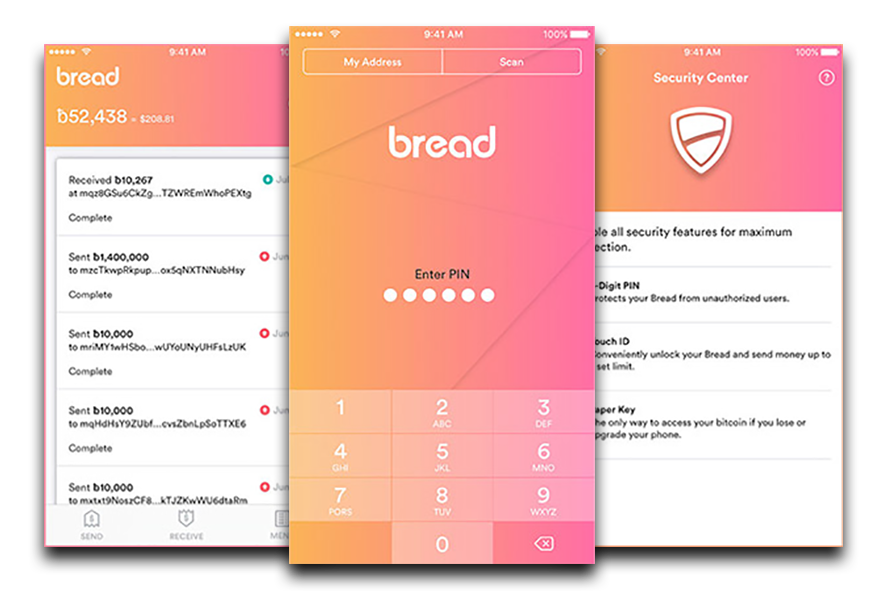 To work in the application does not require registration, install BRD on your smartphone. It is free. The functionality is as simple as possible. Therefore it is more suitable for beginners.
Desktop Bitcoin Wallets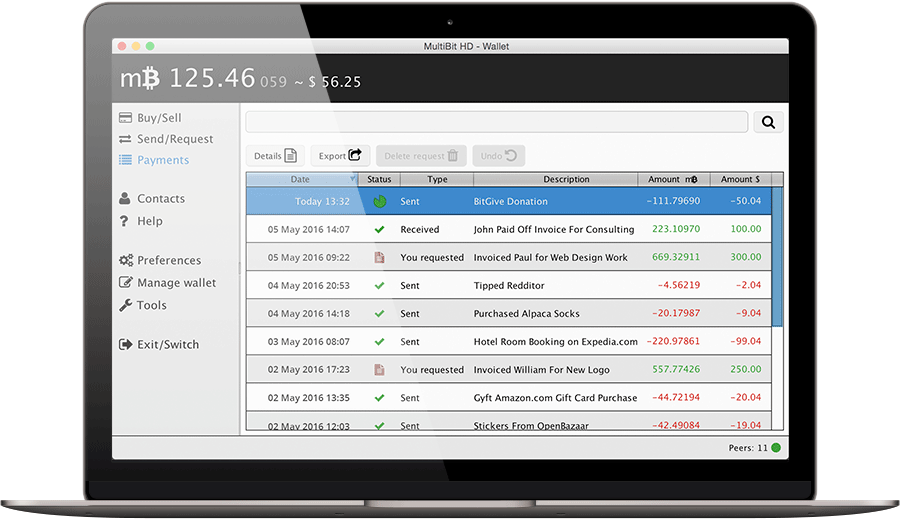 A distinctive feature of such wallets is that they can be installed on only one PC. The technology provides a high level of protection in the presence of a good anti-virus program.
Exodus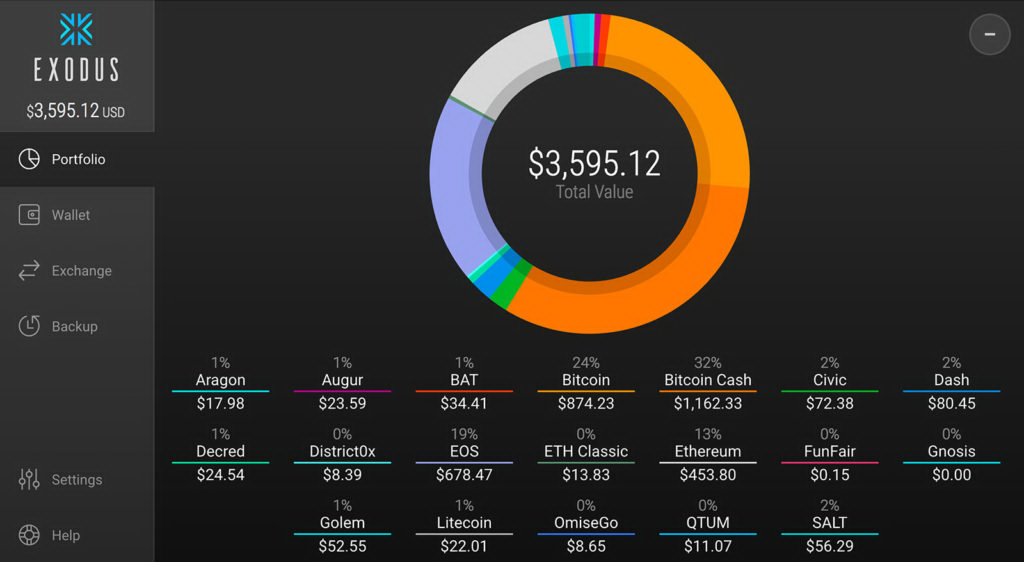 The system permits you to store the private key on the local equipment and supports about 60 cryptocurrencies. All Exodus users are anonymous. For convenient control of the balance of funds, you can use color charts. The program converts fiat currency into crypto.
Electrum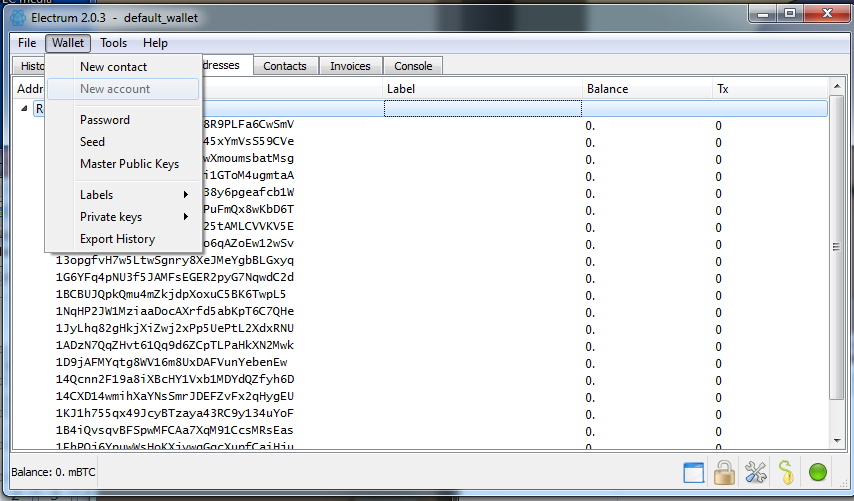 Electrum only keeps in Bitcoins. A distinctive feature of the program is a multi-signature singularity. It is essential if several people own assets at the same time. Exchange transactions are not supported.
Bitcoin core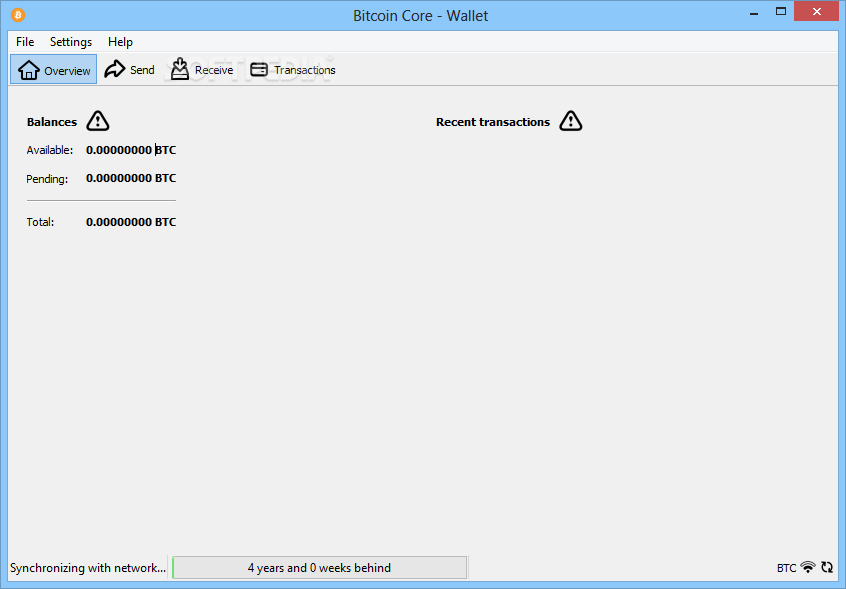 The program has a complex interface and functionality. It loads the entire chain of operations onto a PC so that this process can take many days.
Armory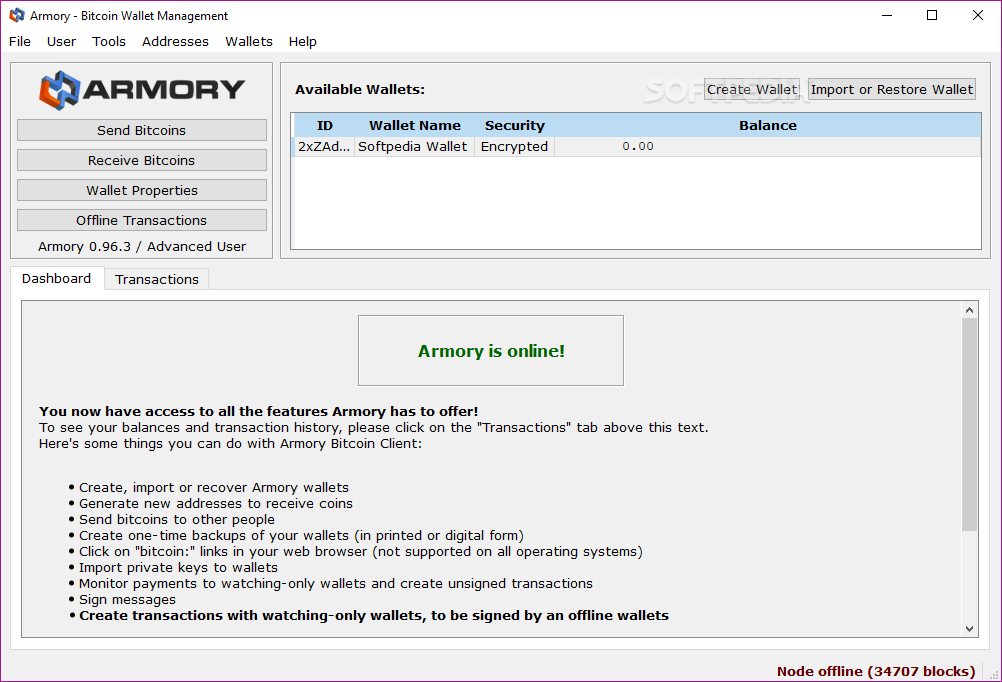 Open-source wallet with sophisticated features. There is a large set of security features; among them, there is a multi-sign.
Jaxx liberty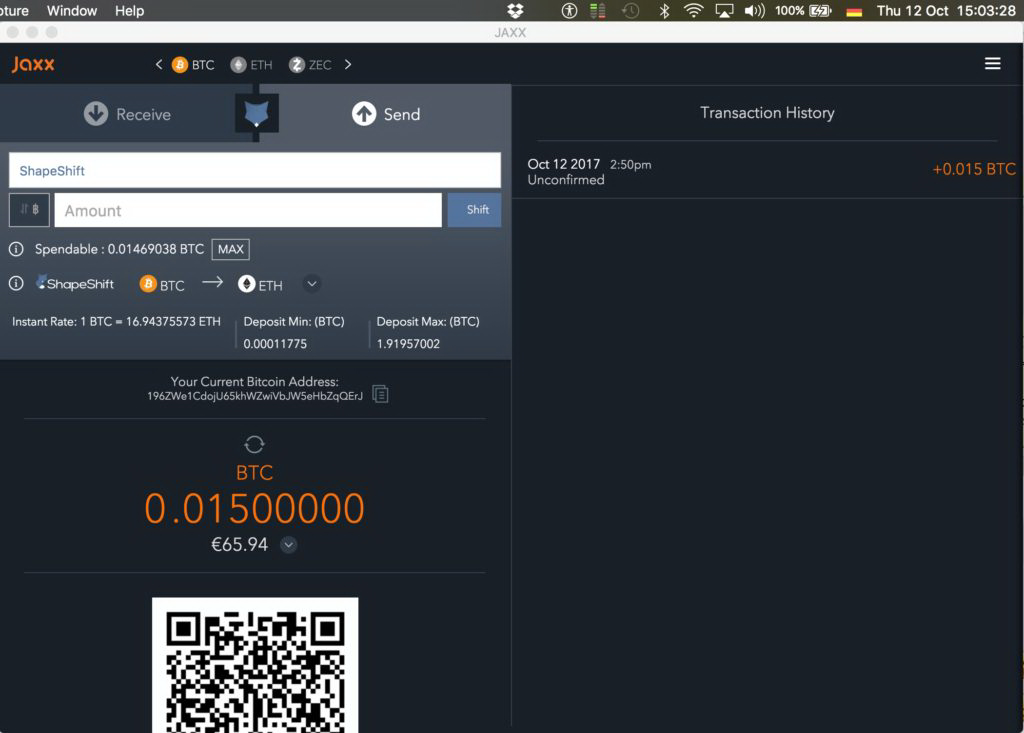 The cross-platform wallet allows you to store and exchange 70 currencies. When connected, there is a centralized check. Transactions are anonymous. The blockchain system is used.
Atomic Swap wallet offers similar functionality, but there are much fewer coins available, but registration is simple.
Web bitcoin wallets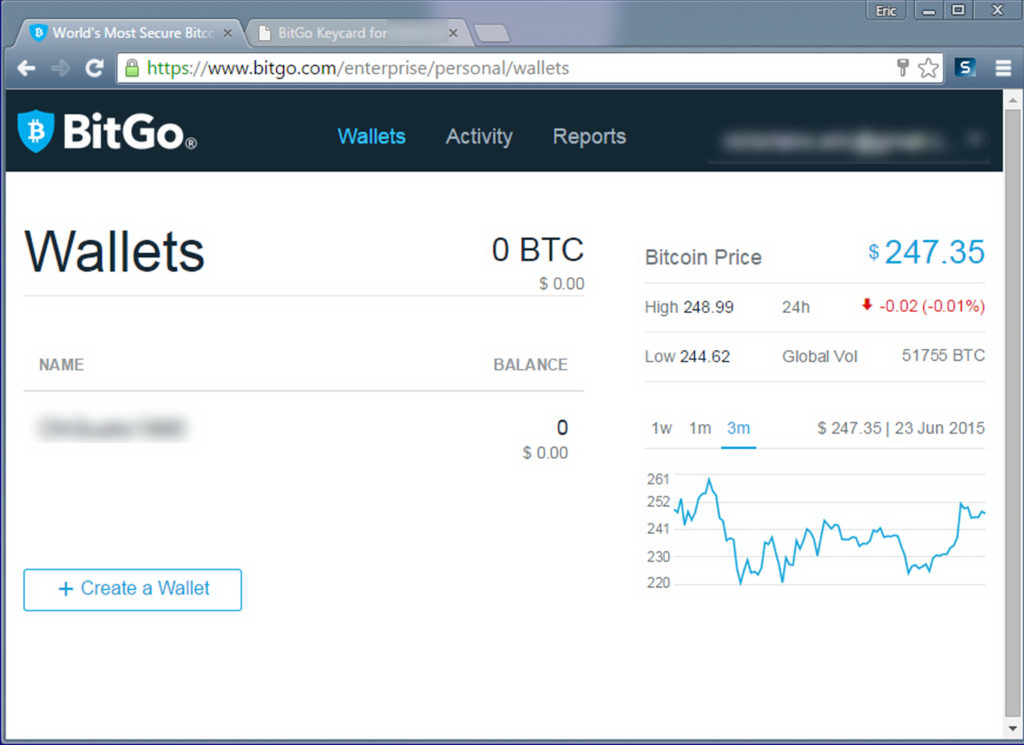 These are the most unprotected options. They are conveniently used only for transactions. Then you need to withdraw funds to hardware or offline wallet. Web services own private keys, which means they can appropriate money at any time or be attacked by hackers.
Paper Bitcoin Wallets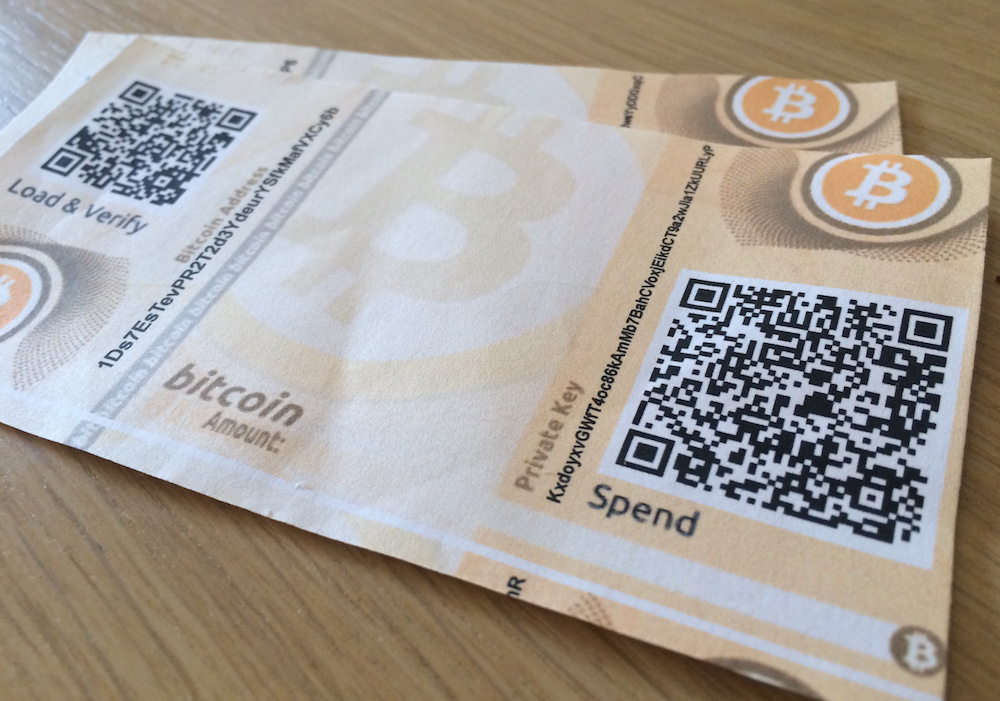 It can be individual sheets of waterproof paper or ordinary printouts on a printer. To commit any transaction with the currency, you must enter the private key on any bitcoin wallet.
Also, It can be just 24 words seed phrase which you can write on paper and put in a safe place.

What to Look For in a Blockchain Wallet
Some wallets are equipped with the function of independently choosing the size of the commission for transactions. The Segwit protocol permits you to reduce payments if the transaction is not urgent. If the exchange needs to be completed quickly, the owner of the wallet independently increases the fee.
Backing up your keys
This peculiarity permits you to regain a gone account. It is especially crucial for storing large amounts of money.
Two-factor authentication
All reliable wallets with a good reputation offer such a security system. It consists of requiring a PIN code before each transaction and notifications by:
Email
SMS
Sometimes need to compare fingerprints.
Multi-signature support
If the funds belong to the team, then an unlock system with several signatures will come in handy. It can be configured in many ways. Sometimes 2 out of 3 signatures are enough, sometimes all are required. One sign can allow you to withdraw a particular part of the money.
Some words about coin / token exchanges
Such exchanges for the storage of your funds as Binance and Coinbase have earned trust. They are supported by Ethereum, Monero, an extensive list of alternative cryptocurrencies and are best for exchange. Among the drawbacks, clients admitted the obligatoriness to pay a fee for each deal. You also need to remember that the exchange is not a bank, so it's safe to keep only insignificant amounts of money on it.
Multicurrency vs. single currency
If a user wants to trade in several currencies at once and collect a whole portfolio of coins, he does not need to open several separate wallets. Now many brands and services offer multicurrency models.
Final thoughts
The type of wallet should be chosen depending on the needs of the client. It takes into account the number of currencies used, the frequency of transactions, the number of sums. No matter how trusted the wallet is if the secret keys are lost or the coins are sent to the incorrect address, it will not be probable to retrieval the lost cash.