Unlike alternative cryptocurrencies, Ethereum is a universal solution based on the Blockchain algorithm. The network of Ethereum is open source. It allows users to create new decentralized applications and adapt the system to personal needs. The currency used internally is called Ether. But the most popular coin name among users is similar to the name of the entire system.
If you want to know how to buy Ethereum, find it out in our review. We will tell you what Ether is and how it is different from the Ethereum.
What is Ethereum?
our Ethereum is not just a cryptocurrency to pay for purchases. It is the platform on which developers can create their projects using Blockchain technology.
The system has two types of accounts:
External. To manage them, you need private keys (as in standard transactions with Bitcoins, XRP or Litecoins);
Contracted. They are associated with a specific contract that has a particular code. To manage these accounts, you must use the programming code specified in the contract.
Historical Ethereum Price (USD)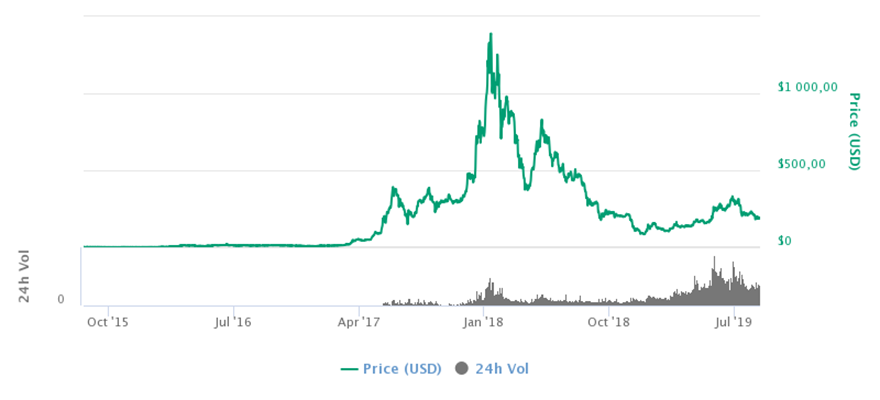 Ethereum vs. Bitcoin
Purchase Ethereum is advisable if you want to develop your decentralized applications and projects on the Internet. Coins vary widely, both in technology and in price. But Bitcoin does not provide such advantages as the ability to use Blockchain for personal purposes. Using BTC coins, you can only pay goods and services or store them as an investment. Both currencies can be used for trading on an exchange.
Another significant difference between these two currencies is limited resources. The maximum number of Bitcoins will be 21 million. The amount of local Ethereum can increase by 18 million coins per year.
Difference between Ethereum and Ethereum Classic
Before buying ETH and ETC, users need to know the difference between the two networks. After Ether exchange was hacked and 150 million USD was stolen, the community split into two branches.
In essence, a hard fork is about making significant changes to the system code. The innovation is done to improve security, make useful updates. Most users accept the new rules. A small proportion of coin holders have remained true to tradition. Thus, the prerequisites for the emergence of Ethereum Classic were created.
Both branches are not compatible with each other. Supporters of the classic version do not have access to updates and improvements to the new network. The prices for both tokens vary significantly.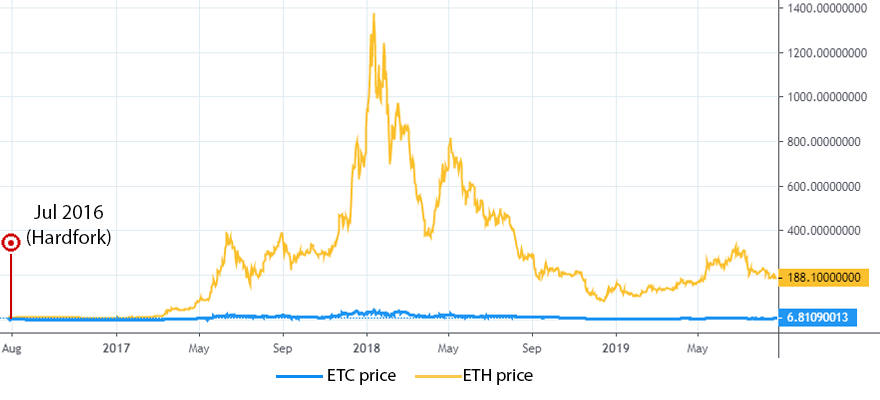 Ethereum wallets
To organize Ethereum stock, you must first get your wallet. Using Ethereum exchanges to hold your ETH is not a good idea. They are suitable for Ethereum trading. There are several ways to secure money storage:
Desktop wallet
Mobile wallet
Hardware wallets
The first two options can be downloaded on Ethereum.org.
Light client or "full node"?
When buying Ethereum, you can use the "full node" system. It means that you need to download the full blockchain chain to your PC. It contains all the previous transaction blocks. It takes longer, but provides more options for buy and sell Ethereum, as well as greater security.
For beginners, it is preferable to use a light client scheme. It weighs less than a gigabyte and has a more straightforward interface. The group of crypto enthusiasts has developed its solution – this is the hot wallet MyEtherWallet or MyCrypto. It has all the necessary options to exchange coins.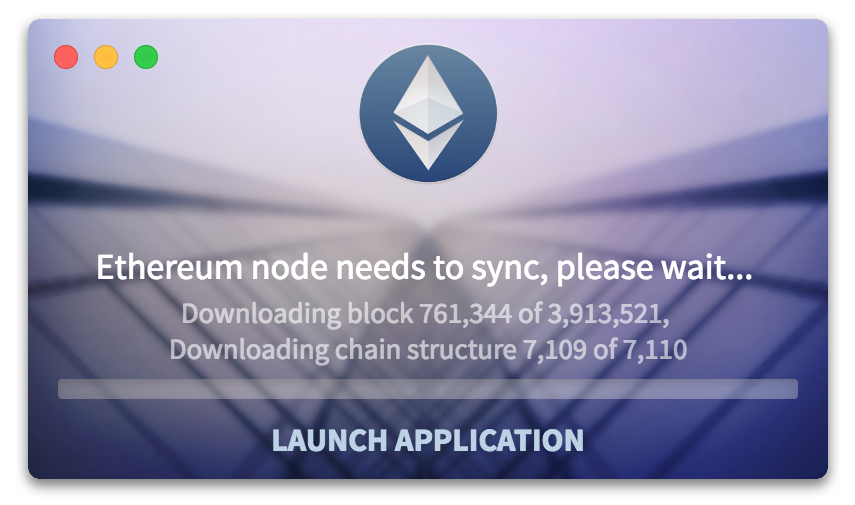 Ethereum private key
An Ethereum wallet generates several public addresses (public keys) that are visible to other users. Network members can transfer to these addresses. To sell or purchase Ether, you need to know your private key. It is the password to access the wallet.
It is necessary to back up the private key so as not to lose access to crypto. It is safest to store private keys without access to the server. You can also use cloud storage with two-factor authentication.
Ethereum Transactions and addresses
Ethereum transactions occur almost instantly. Each transaction will be recorded on the Blockchain; it cannot be deleted or canceled. Other users see only the address from which sell and buy Ethereum and how many coins were exchanged. Other details of the transaction remain a secret. The address (public key) consists of 42 symbols, the letters, and numbers.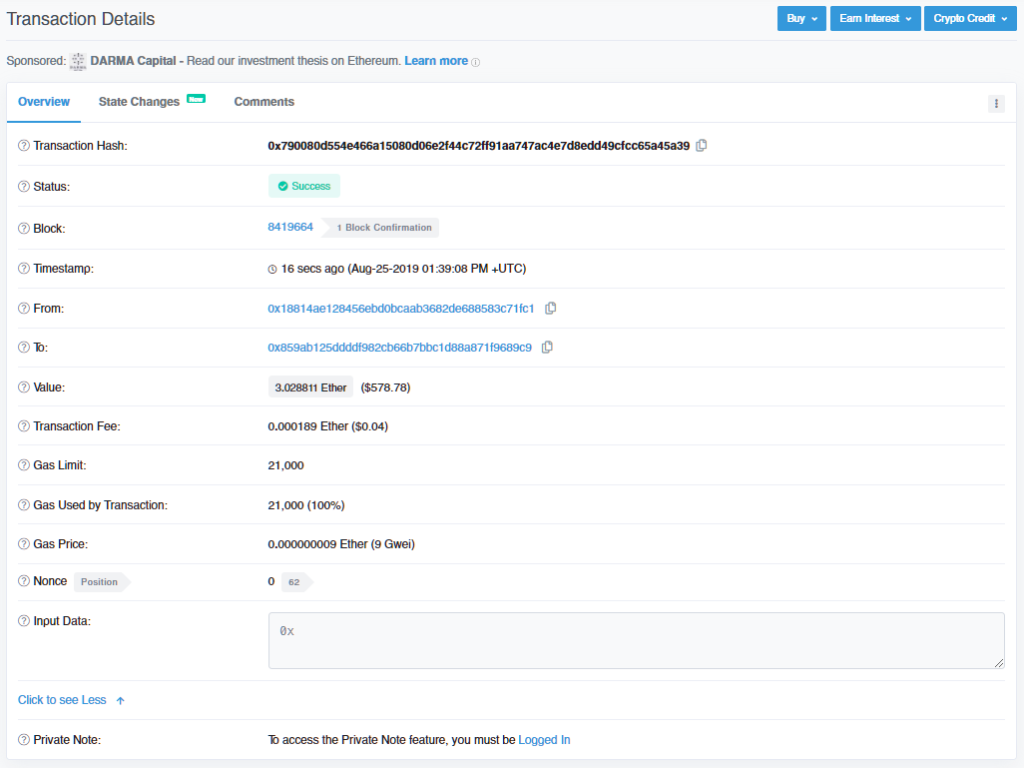 What is Ethereum Mining and How It Works
Mining definition is obtaining ETH coins by checking the proof of transactions. With this, you get a reward. Professional platforms and home computers are suitable for these purposes. More convenient is the Unix operating system than Windows.
The goal of mining is to get more money online than the value of consumed electricity. So that novice users can mine coins, the platform has organized a unique support program. It was implemented using the Casper Proof of Stake algorithm.
Now mining has become more intelligent. The graphics processor plays the main role in this process. Full list of equipment:
Motherboard
Video card
Storage (HDD / SSD)
Memory (RAM)
Power Supply
Ethernet
Is it better to mine or buy Ethereum?
The profitability of mining depends on the price of electricity and the cost of special equipment. The value of cryptocurrency fluctuates greatly. It also affects the profitability of the investment. In any case, it's much easier to buy Ether on the Ethereum exchange.
Is it too late to invest in Ethereum?
The project is continuously improving, and in the future, tokens can cost much more. On the other hand, interest in cryptocurrencies may fade away. In terms of the convenience of transactions and the use of Blockchain technology, to buy Ethereum instantly seems like a good idea.
Ethereum ATM
If you have a wallet with coins, you can use a specialized ATM.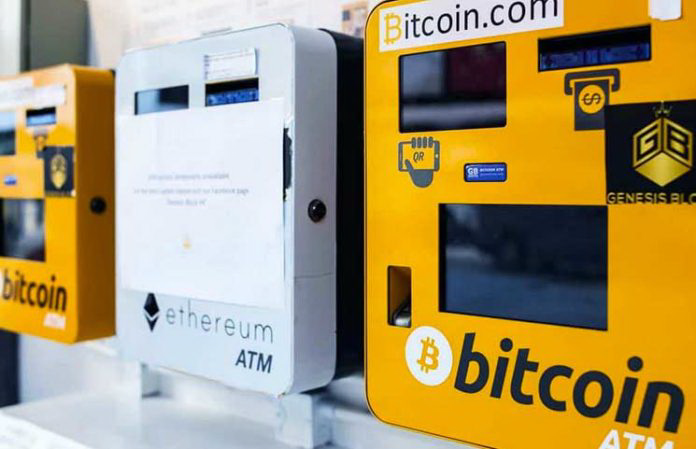 It is advantages:
No "Know your customer" check is required
Transactions occur speedy (30 minutes – 1 hour)
To complete the transaction, it is necessary that ATM scanned the QR code of your wallet. No other action required
Minus:
Small amounts of tokens are in circulation
Exchanges to buy Ethereum
The most popular answer to the question, "where to buy Ethereum," is "on the exchange." Not all cryptocurrency exchanges work all over the world, also they all have different fees. The most popular exchanges around the market that allow trade Ethereum from anywhere in the world:
GDAX (in 2018, it changed its name to Coinbase Pro). Coins are paid by bank transfer
Bitstamp. On this exchange, you can buy Ethereum with credit or debit card
Etoro. Here you can buy Ethereum with PayPal. But the amount of the transaction should be at least 200 dollars.
The transaction scheme is almost the same on all exchanges.
Buy Ethereum with Bank Account or Transfer
To purchase tokens, using a bank transfer is cheaper. But you have to wait longer for confirmation of the transaction.
Buy Ethereum through Coinbase

The exchange operates in the following countries:
USA
Canada
Singapore
UK
Europe (except Germany)
Fee makes up 1.49%.
Buy Ethereum through Bitpanda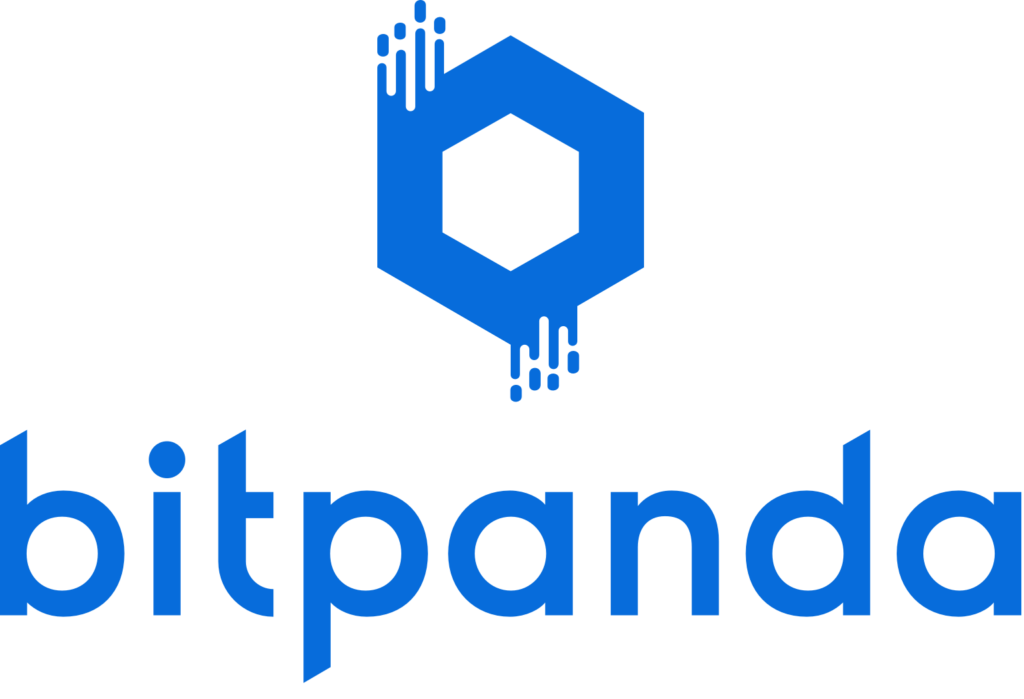 The exchange is based in Austria and trades all the most popular tokens. The commission for buying is less than 1%.
Buy Ethereum through Kraken

Kraken operates in Europe and allows you to exchange ETH for cash (buy and withdraw fiat currencies from your account, such as euros).
Buy Ethereum through Gemini
The exchange allows you to make transactions in most states of America, Canada, Japan, South Korea, Hong Kong.
Buy Ethereum through Bitstamp

The exchange offers one of the lowest commission fees (from 0.25%). The more considerable the transaction amount, the lower the fees.
Buy Ethereum through CEX.io

CEX.io accepts bank transfers from Europe through the SEPA system and to the USA through ACH.
Buy Ethereum through Coinmama

Without proof of identity, you can make transactions for up to 15 thousand dollars. For Europe, SEPA and SWIFT bank transfers are suitable for other countries. The deal is verified for 1-3 days.
Buy Ethereum through eToro

The advantage of the exchange is the ability to use a demo account for 100 thousand dollars to try to participate in the auction. The exchange also provides access to the analysis of the strategies of the best traders.
Ethereum with Bitcoin
The easiest way to buy Ethereum is to exchange it for Bitcoin. Many exchanges trade in ETH / BTC currency pairs. At the same time, buy Ether for fiat is a bit more complicated. On many exchanges, you can use other cryptocurrencies.

To start trading, you need to deposit BTC.

One of the best places to buy Ethereum. But to start the activity, you need to register an account on Coinbase.

The service offers over 150 Altcoins. Its advantage is that the market rate is not fixed. You buy coins at the best available exchange rates.
How do I buy Ethereum with Paypal?
It's impossible to exchange fiat money for ETH simply. Most exchanges do not provide this feature. You need to buy BTC, then send it in exchange for Ether. But, besides exchanges, there are other ways how to buy Ether.
Buy Ethereum with Cash
LocalEthereum is a decentralized service that accepts various payment methods. Transactions are concluded so fast, as soon as another participant accepts your offer. The trading platform works based on an auction.
Payment can be made by credit and debit cards, bank transfer, via PayPal. The service provides an opportunity for participants to exchange messages, so you can arrange a personal meeting and complete a cash transaction. Service fees are 0.25% from the seller and 0.75% from the buyer.
How do you Sell Ethereum?
Selling Ethereum follows the same pattern as its purchase. To register on the exchange, you need to go through the procedure of verification of identity. Further, if you plan to withdraw cash from the exchange, you will need to attach a bank card or a bank account to your account to which other bidders can transfer.
Most exchanges charge withdrawal fees. Gemini does not (the limit is 30 operations per month). Bittrex does not take its percentage and does not set limits, but there is no ETH/fiat trading pair. It means that first, you have to exchange coins for BTC. You can also use the LocalEthereum service.
Transacting Ethereum safely
A transaction is a cryptographically signed part of an instruction. First, an external account is set, then it is confirmed by a private key, verified by other participants (miners) and recorded in the Blockchain. Transactions cannot be faked, canceled, or deleted.
Ethereum's Future Plans 2019-2021
To buy Ethereum now can be very profitable in the future. The potential of the cryptocurrency lies in the development of its structure. Many development teams are continually improving the structure of the platform and are realizing more and more features of the Blockchain. If the development of the currency continues in this direction, then the price of coins will rise.
Casper V2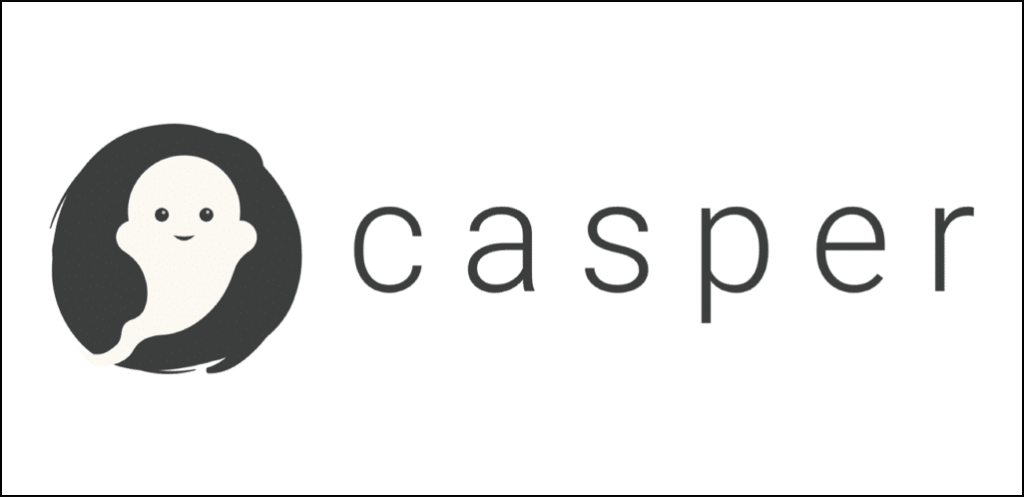 Casper is an update to the Ethereum network. The developers have implemented the Proof-of-Stake algorithm to verify new blocks. This protocol further inhibits system centralization than the previous GHOST. Proof-of-Stake encourages the generation of chains from past blocks (checked but rejected by the system due to the appearance of other dominant chains). So the platform allows you to mine coins not only on powerful installations but also using home PC. You can check Ethereum's github here.
Sharding
Sharding is a scaling technique when working with data. The database is divided into separate lists to put them on separate servers. Vertical sharding is the transfer of entire tables to a different server. Horizontal sharding is the transfer of part of a table.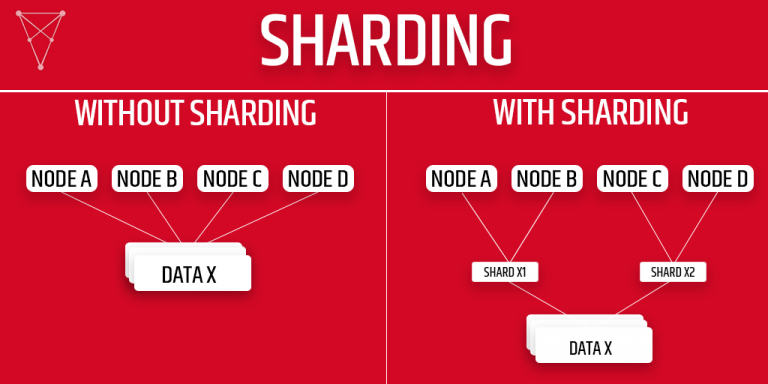 An example of using the technology on an Ethereum network:
To send 10 ETH from one shard to another, the system reduces the balance of the first and waits for transaction confirmation
A receipt is generated for the transaction, which is not written to the network but stored in the Merkle hash tree
The second shard checks to see if this receipt has expired, processes the transaction, and increases the balance by 10 ETH
The second shard publishes information on the receipt of coins.
Each next shard is in a previous shard. Due to this property, the system can be scaled indefinitely.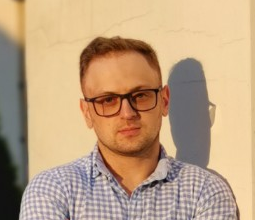 I am a crypto enthusiast. Bitcoin miner in 2013. AERGO Ambassador. I believe that blockchain technology is the future. My goal is to clarify the value of cryptocurrencies and blockchain in a free economy and security. I want to contribute to the implementation of these technologies in people's lives through an explanation of the principles of its work.