The digital banking landscape in the region is expected to transform West Africa into a fintech hub. Governments have initiated cashless policies, which promote innovation in payments and banking systems, drive change in consumer patterns, provide a boost to mobile and internet adoption, and increase e-commerce and smartphone penetration. This represents a host of opportunities for banks and financial institutions to utilize technology to champion innovations in areas such as customer experience, cybersecurity, and seamless digital channels.

The regions Central Banks are implementing policies to meet the requirements of the next generation banking customer by examining the challenges and successes of countries that have improved financial inclusion. In turn, the sector must efficiently incorporate disruptive mobile money platforms, automated banking systems, tailored credit facilities and crypto-currencies for this dynamic market. In light of this, Finnovex will address the entire value chain of the region's banking and financial sector to best achieve financial inclusion and sustainable growth.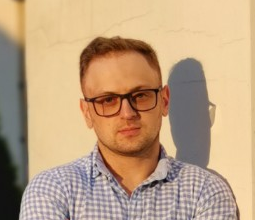 I am a crypto enthusiast. Bitcoin miner in 2013. AERGO Ambassador. I believe that blockchain technology is the future. My goal is to clarify the value of cryptocurrencies and blockchain in a free economy and security. I want to contribute to the implementation of these technologies in people's lives through an explanation of the principles of its work.