Paxos Standard (or Paxos) is the Stablecoin that had the highest increase in the number of on-chain wallets this year. Paxos Standard's accumulated wallet count (wallets with a token balance bigger than 0) stats recorded a 53% increase after this year.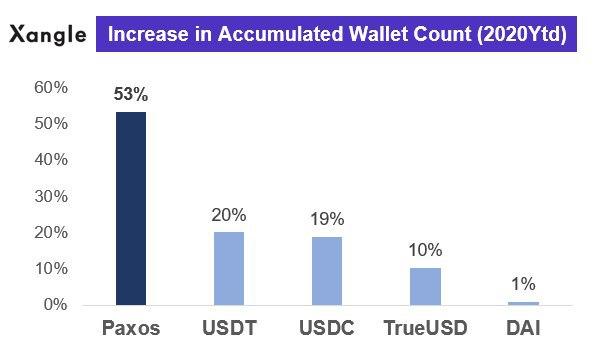 According to Xangle, the crypto disclosure platform, Paxos signed a partnership with Huobi allowing HUSD, the Huobi-USD stable coin, to be deposited and withdrawn from the Paxos Wallet, given that the user is not a US citizen. The Paxos Wallet also supports conversion between PAX, BUSD, and HUSD with a 0% fee. The Paxos Trust Company will offer custody services for HUSD.
USDT, USDC, TrueUSD, DAI were other stablecoins that showed promising on-chain wallet growth, with 20, 19, 10, and 1% respectively.
https://xangle.io/project/PAX/disclosures/5e27efab30237fe486448c3d
Information provided by Xangle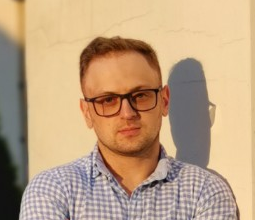 I am a crypto enthusiast. Bitcoin miner in 2013. AERGO Ambassador. I believe that blockchain technology is the future. My goal is to clarify the value of cryptocurrencies and blockchain in a free economy and security. I want to contribute to the implementation of these technologies in people's lives through an explanation of the principles of its work.